So…. BUTTER (2011)
I wanted to watch this initially because i like sculptures. Sculptures made out of butter are even better. I like Garner well enough and an Election type movie about butter sculptures sounded even better. while waiting for it to come out on DVD, i read a few bits about the story actually being about a little black girl, and not so much Jennifer Garner's character. that made me want to see it even more.

The primary story is about Destiny (Yara Shahidi) a little black girl who ends up with Ethan (Rob Cordey) and Jill (Alicia Silverstone) after being shuttled from foster home to foster home. All of her foster parents have been white. Destiny's character is great. She's not magically immune to the negative sides of foster care, but she's not permanently damaged. She's sweet and smart. Turns out she's quite the artist.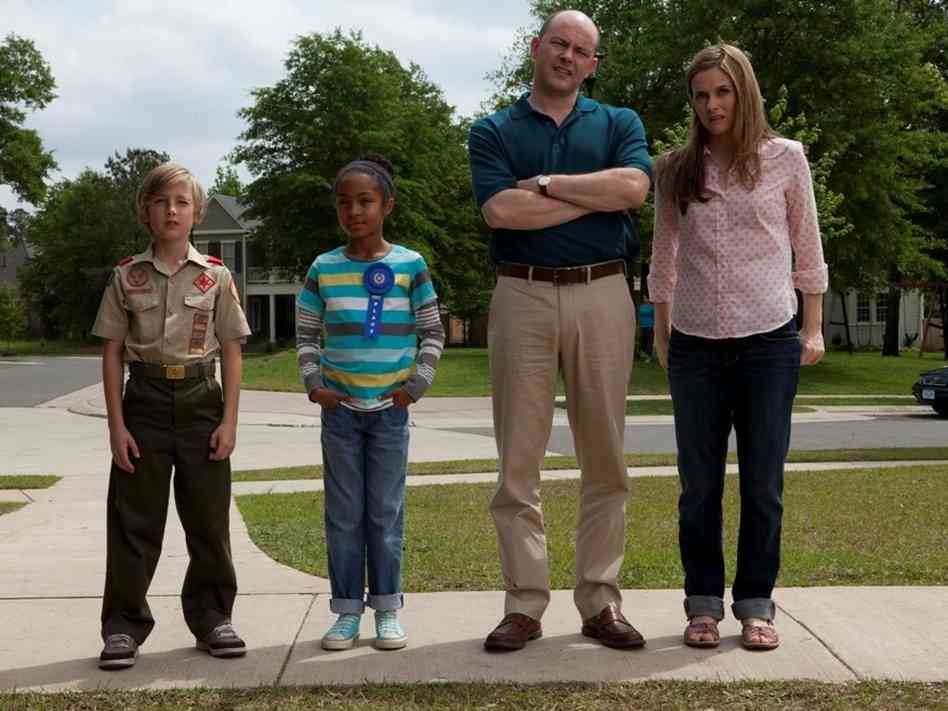 (this kid is her classmate or her foster brother. i think he's her classmate.)
Meanwhile the whole county is buzzing around the upcoming Butter competition. Bob (Ty Burrell) is the local butter champion. His wife Laura (Jennifer Garner) (see Sara Palin meets Reese Witherspoon's character in Election) is basking in his glory until the local officials ask Bob to step aside to give someone else a chance to shine.
Enter Destiny, again. Girl knows how to sculpt some butter. Laura, not ready to give up the spotlight, enters the butter competition herself and goes head to head with Destiny. I'll leave out the rest of the details, but they involve an unnecessary stripper in Brooke (Olivia Wilde), an unnecssary Hugh Jackman (i know, he's always necessary) and an unnecessary daughter in Ashely Greene. I think this movie would have been better served with other actors in Laura and Brooke's roles. Garner is over doing it in every scene. Julianne Moore and Reese Witherspoon have done much more with these types of characters. she was very meh. Olivia was also very meh.
Overall I have mixed feeling about this movie. There's a lot going on here with adoption, black kids in the foster system, black kids being adopted by white people, (Destiny retains her blackness and it is embraced by Ethan and Jill, thank god), adults being jealous of children, and how far people will go to win small town competitions.
The part that got me the most was this subtle and not so subtle bits with these white women using Destiny meet their ends. By the end I wanted Destiny to punch some ovaries, but she takes the high road.
I would say watch it, but the poster art and trailers are VERY misleading. The best parts are the scenes with Ethan and Destiny. they have great comedic timing together and its not hokey or racist.
3 stars.
mzmew likes this
rebekahloves posted this
This Tumblr is NSFW 18+. My name is Rebekah. I write romance and erotica about BDSM, sorority girls, vampires, internet business jerks and jerkesses, and sweet fitness experts who live with their grandmas. My couples tend to be interracial (not just black/white lovers though). i dont know why, it just happens that way. Click the Books Tab to check out my books. Me? Pansexual. Lady. Submissive. Ill dancer. Lover of all things truly beautiful. Born in MA. Raised in NH. Live in L.A. I battle with, and sometimes embrace, BED. Yes, black girls have eating disorders too. Feel free to ask me about it. I can't write without pictures and music in my head. I'll share those pictures and music with you and you can share what you think with me. I read A LOT. I enjoy all manner of lady porn. wonder woman. all manner of dude on dude porn. cakes and cookies. disney princesses. adventure time. mlp. legend of korra. the simpsons. 80's anything. baby animals. the mid to late 1800's. Submit. Ask. Play.